Registration Fee: There is a yearly administrative registration fee of $75 per year

Eligibility for our 3 day – (3 /4's Preschool Aged) Program: Children must turn three years of age by December of the year they enroll ~ to five years of age.
Monthly Fees: $560 per month ~ September to June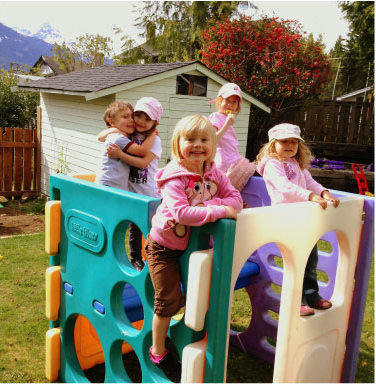 Our fees are calculated using the actual numbers of sessions the school is operational throughout the school year (excluding fees for the 4 weeks during Winter/Christmas and Spring Break Holidays when we are closed).  The yearly tuition is then divided into 10 equal payments so that monthly fees remain consistent, regardless of the school closures. Fees are due on the first day of each calendar month via post dated cheques payable to Early Discoveries Inc. submitted at the time of registration.
Subsidy: Families eligible to receive childcare subsidy to support with monthly fees are responsible to ensure their subsidy is current and all required paperwork is submitted to Early Discoveries Inc for our files. When payment is received from Subsidy into our accounts a cheque will be issued to the family. Our policy is that all fees are payable in advance, as is the registration fee and deposit.
Withdrawal: As our program is a 10 month program and commitment, we find it is difficult to replace an enrollment midyear. Therefore our policy is that if you withdraw your child prior to June, the June deposit is forfeited and non-refundable. The school requires the courtesy of one months notice should you plan to withdraw your child from the program. Fees apply for any session a child attends.
Come visit us: Curious about our program? Are we the right fit for your child? Would you like to visit with your child and see how they respond? We feel the right fit is crucial for learning so we openly invite families to contact us to book a time to visit or attend an open house event. We want you to feel confident in your decision and encourage families to look around and compare choices available in our community. There are so many diverse programs available in Squamish, BC that we know families can find the right early learning program for their child!
For current availability and or request a parent information package & registration forms, please contact us.